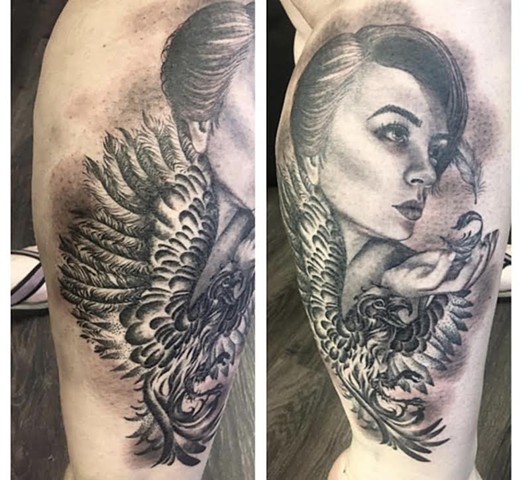 GUERILLA TATTOO
19 WEST KING ST.
SHIPPENSBURG, PA
(717)-300-3724
WE ARE LOCATED RIGHT DOWNTOWN
email us for pricing and availability!
we do not check the contact page so email us @
guerillatattoo@gmail.com


Guerilla Tattoo is Shippensburg's oldest established tattoo shop.
Celebrating TEN YEARS IN BUSINESS! 2007-2017
home of Hannah Bartle and Alabaster Slade
WE ARE OPEN 7 DAYS A WEEK! WE WILL COME IN EARLY AND WE WILL STAY LATE.


717-300-3724, or call or text 717-404-4336 after hours .
WALK-INS ARE WELCOME, CALL AHEAD FOR AVAILABILITY!
Why wait weeks to be tattooed by over priced artists? Come down to Guerilla Tattoo, our artists have been published in publications around the globe, and dont have the rockstar attitude!
SHOP HOURS
Monday -Friday 12-10pm
Sat & Sun 12-8pm
NOTE, we are artists, sometimes we might not be here!